One of the most difficult things is to realise that a solid job where you were earning big money had gone sour. It's tough to actually admit to yourself that you are no longer the force you were in that job and that your time has passed.
That's what I had to face up to and deal with.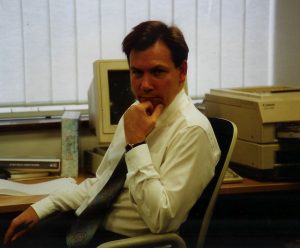 For twenty-five years I'd been recruiting top IT staff to the Investment Banks. That's me eartly in my recruitment career, and when I had lots of hair! The "Rocket Scientists" who programmed the trading systems that got us all in to so much financial trouble. These Guys helped the Banks make millions by trading a nano second quicker than the competition and taking advantage of price arbitrage. They wrote complex mathematical programs that "out traded" the competition. They were worth their weight in gold to the Banks…and they knew it!
Deep Niche
Specialising in trading systems specialists, I was the "go to" agency in the City. I used to hob knob with IT Directors from HSBC, Credit Suisse, Banque Paribas and Barclays Capital. We used to eat out at the best restaurants in London, Langans, Vong, The Oxo Tower, Club Gascon (the "tasting" menu here was incredible by the way), many of the maitre d's knew me by name. I guess I did learn about getting deeply into niches then!
Hell, I'd even been to stay with one of the top Guys at Credit Suisse at his "pad" in the Florida Keys (it was amazing). We spent the day at Lords in the Exec Boxes watching cricket and quaffing champagne, eating prawn sandwiches at Old Trafford and days out at the Grand Prix.
Blue Chip Failure
I'd started the business in the 80's as a way out of a failed corporate career. I was down and out after 10 years working for big blue chip companies who paid nothing and deliberately kept you down at your level.
I started reading positive attitude stuff and decided to start my own business selling pictures. Well, it seemed a good idea at the time. No basis for it, just a flawed decision and I had no idea what I was doing. I learned a life lesson fast because within 6 months I was broke, heavily in debt and had lost my house!
It's a big bad world out there and it will eat you up if you get it wrong.
However, I wasn't for giving up, I kept reading the positive stuff and got a job in advertising sales. I did well and started to claw myself back.
Positive Attitude
Pretty soon I looked at recruitment and decided there was more money there and got myself a job at a London agency. My positive outlook and "never say no" attitude soon saw me generating big success. I was headhunted by one of the top City agencies and I achieved take off in a big way.
Soon I was managing teams, divisions and then I got talking to a company who offered me my own division as MD.
They negotiated hard, but they put a dream in front of me that was just so enticing I had to go for it. I joined Abacus Recruitment plc as the MD of their IT operation.
However, the pay was all based on bottom, line profitability, 25% of gross so it was a huge package if I could deliver the success I had for other companies.
I recruited the best four staff out of my previous jobs and went for it.
Our motto was "fire, ready, aim", our version of Nike's "Just Do It".
Risk
In those days, it was normal for new recruiters to be offered a six month guarantee on earnings, these Guys would not budge from three.
I knew it would leave me potentially exposed for 3-4 months, but hey I was not risk averse, so I went for it.
Sure enough after three months we weren't earning anywhere near enough to pay the bills and for three months it remained the same. But, I did build the business.
I blocked everything out and focussed laser like on building a huge business.
After six months it was starting to happen.
Major Success
A pay packet of £1,500. The next one £2,750, followed by a £4,200. Then we achieved some big growth as we opened up new areas within the Banks. £10k, £15k per month, I even topped £25k three months on the trot and this carried on, it seemed like it would never end.
I had it all, a big house, the shiney kids, an Audi Quattro 2.8 injection with cream leather interior and a Bose stereo, the exotic holidays.
So, why would I want to change all that, from the outside I was the epitome of success.
But, I was working myself in to the ground. The kids were growing up fast and I hardly saw them. Holidays were the only time we got quality time together and even then I often ended up spending a few hours each day on the 'phone.
I was burning out – fast.
I'd split from my wife, she never saw me so not really surprising, and I was living away from the children. For the first time in my life I was staring at a crisis. Everything had just been in the flow up until that time. Or at least I thought it had, looking back now, I know that is not the case.
Burnt Out
Then, one day, I just hit the buffers, I was going in to London for a meeting and I collapsed waiting for the train. I woke up in hospital the next day under heavy sedation.
I had almost worked myself into the ground, literally!
I was totally exhausted and had to have a two-month recuperation before I could even think of picking up a 'phone again.
Cast Aside
Three months later I went back, but do you know what? The trust with those clients had been broken. Other agencies had stepped in to my place and I wasn't flavour of the month any more.
After all the business we had done, I was cast aside like an oily rag! That's the Banking industry for you, totally ruthless.
I tried to put the business back together and I had sporadic success, but in truth, my heart just wasn't in it.
So, I sold the business and went to Australia for three months for some proper R & R. After all it was winter in the U.K, so what better than three months' sunshine, beaches and cold beer while everyone at home shivered.
When I got back to the U.K, I started to look at other business models, and in 2000, I first looked at "Internet Marketing". Hey, this is great, I can build a business online, build a residual income and have the lifestyle I want.
Except that's not what I did!
How To Create Another Job
No, not me, I learned how to build websites (with very primitive tools that took ages to learn) and built a client base of website customers! Derrr – stupid!
So, I had a demanding client base of small businesses who paid me next to nothing, never paid on time and always wanted something for nothing. I'd created a "full time job" and was getting paid about 15% of what I was getting in the City.
Now, this is where truly flawed thinking enters the fray!
I thought, "this isn't working, what shall I do?"
Funnily enough I'd had a call from one of my recruitment buddies a couple of days before, and we'd talked and laughed and I thought…
Back To The Grindstone
"I know – I'll start another agency".
I didn't stop to think I just did it. I hired three staff, bought the most expensive systems, got a big office and lo and behold I was back on the treadmill. But, this time it was different.
I had always majored on contract (temp) business, but there wasn't much about in spring 2001. So we started trying to do permanent hires. The business took a lot longer to build, but by September 2001 we had nearly half a million ££ worth of business in process. Yes, this was looking good.
Then on the 11th September we were sitting in the office chatting to Cantor Fitzgerald when the line manager said…
"I've got to go, there's a fire on the trading floor in New York".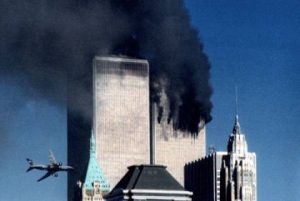 The T.V room was just around the corner, next thing we heard screams coming from the TV room. I ran around just in time to see the second plane hit the World Trade Center.
Like most people, I simply could not comprehend what I was seeing.
I also failed (completely) to comprehend what it meant for my fledgling business. You see, over the following two weeks, all but £15k of that half a million just melted away from our business board.
All of a sudden, I was in deep shit.
Bad Risk
I had "invested" every penny I had to get the business to where it was, and now my business disappeared faster than a flush of the toilet, which is exactly where my business now was!
Before I could blink the money I did have in the bank had all been eaten up in wages and office costs, systems support, but there was a glimmer of light.
Cantor Fitzgerald needed to replace their team, and they had to site in London because New York was totally destroyed, they lost all of their U.S staff in those dreadful attacks.
So, I lowered my trousers and dropped my pants to ridiculous levels to get the business for the recruitment of that team on an exclusive basis.
I got a faxed confirmation from them and I took it to my personal banker who agreed to an overdraft to keep me trading until that money started to flow. I went home on the Friday night a relieved man.
You Can't Rely On Your Bank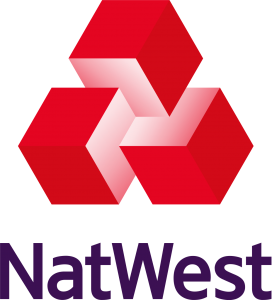 On Monday morning, I was greeted by an extremely upset supplier who told me a cheque had bounced.
This couldn't be right, so I rang the Bank again (I won't say which one, but the logo on the left might be a give away – not my favourite bank).
I asked for me personal account manager and was told "he left on Friday".
I was put through to someone new and very different. Instead of an accommodating friendly Bank manager, this was different. He was very cold, business like and informed me, very matter of factly, my facilities had been withdrawn, my personal manager had been "relieved" of his job and that I had 48 hours to pay back the £10,000 overdraft I had run up. The bank had agreed a £50,000 facility on the Friday morning.
Charges on Interest On Charges
Within a month, the debt with the Bank had ballooned to over £25,000 and wasn't frozen by the Bank until it reached £56,000, all but £10,000 of which was charges and interest.
I had no way of paying it off. I had to get a job and give ALL of the Cantor business to another agency and I got just 10% commission.
I was down and out – no money, lost my house, nowhere to go apart from back to Mum's. At 43 years old I was on the scrapeheap of life. The recruitment business had sucked me dry and spat me out.
But…in all honesty it was a poor decision by me to go back in to recruitment without proper thought, and going back into something I just wasn't motivated to do any more.
Bumping Along
I did a number of recruitment contracts over the next 5 years, they just about kept the wolf from the door as a vicious and destructive court case with my Bankers built to a crescendo that looked very likely to send me into bankruptcy.
Indeed, after numerous pre-trial conference calls with their lawyers and the judge it looked like I was going to have to pay the lot, plus costs which would have sent me into financial meltdown.
Then I had a stroke of luck. I found one of my old employees and he agreed to swear an affidavit that the Bank had definitely agreed and then withdrawn the overdraft facility.
A Stroke Of Luck?
Then I had a second stroke of luck. Now they say you make your own luck, maybe you do, because my dogged determination not to let the Bank win, may well have helped. I knew they were morally wrong in what they did to me (and also putting my employees out of work).
So I kept fighting with my severely restricted resources (I couldn't afford a solicitor and legal aid was refused). And, the fact I just hung in there worked in my favour.
There had been a bit of a seachange in attitudes towards the Banks, and they were now starting to be taken to task for this sort of sharp practise.
And, the nasty judge was taken ill!
To my surprise the new judge allocated had obviously been reading about what the Banks had been "up to" and he came down rather heavily on my side.
I had offered the Bank £6,500 which I said was all I originally borrowed and I had produced some figures (slightly skewed to be fair) which I said proved the point.
To cut a long story short, the judge suggested to the Bank that they should, if they didn't want to incur lots of nasty costs and fines, accept my "generous offer".
After the briefest of protests, they accepted and we settled out of court.
Good Old PPI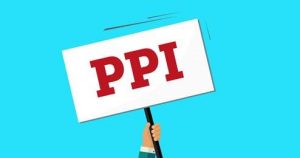 Now, every cloud has a silver lining, I did them on PPI and got £8,478 back!
Once the dust had settled, I decided I'd had it with recruitment…for good this time.
By chance a mail piece from Andrew Reynolds, promoting his Profitmaker seminar, landed on the doormat, so I begged a ticket from him.
At that seminar I saw the great Bill Myers, wow he was cool and he showed how the Internet was going to grow and develop and this is where the future lay.
So, once more I started online.
But, when it comes to tech stuff (and it was quite tech in those days), I am totally hopeless!
I bumbled around for 2-3 years, trying this and that. I got relieved of what little money I had by charlatans and shiney objects.
I met Lee Brooker in an online forum (no, not that sort of forum, an Adwords forum) and decided to pool our resources. But we struggled to find the way through the smoke and mirrors. Obstacles that I believe the "Guru's" put there to keep you down, so they can sell you more and more shiney objects from their cosy cartel.
Quality Decision
My wife was getting on my case, so I made a quality decision that I had to focus on one area.
By this time Lee and I had failed and failed. We were going nowhere and not earning any money, in fact we were losing money every month.
So, we decided traffic was what every web business needed. As we had very little money, the only way to get traffic free (O.K, yes I traded time to generate the "free" traffic, but it was all I had) was be SEO, so we made a true quality decision to learn SEO from the ground up. In detail, not to try and find short cuts, but to do it methodically and strategically.

It makes a huge difference when you make a quality decision like that.
It took about 6 weeks to learn enough and to invest in enough online infrastructure to get started.
I offered to do a friend's site for free, and guess what, we had her ranked No.1 within two weeks. She told a couple of her friends and we had our first two paying clients. We charged peanuts because we still didn't know if it would work in every case.
But…because we had learned properly, got the right information and invested time in making sure we had it right, we had our second and third major success. Authority SEO was born.
We doubled the price for the next client and it was success No.4.
Within 9 months we got our first four figure per month client, and a further twelve months down the line we had a five figure per month business.
Learn Properly
The lesson is clear – get the right information, invest in that, no shortcuts, learn and stick to the system.
We then did exactly the same with affiliate marketing and building our own products.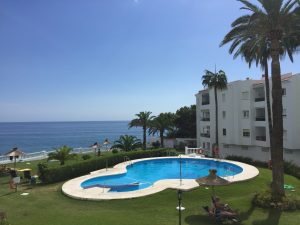 By 2012, I was living the Internet lifestyle. My wife and I were spending time in Vancouver with her family, and we realised a long held dream of buying a place in Spain. We bought an apartment in an exclusive cliff-top development on the Costa Del Sol (Eastern end, the nice side) and spent a shed load of money doing it up. The picture is the view from the terrace.
And, just when we were at our happiest and enjoying life to the max – the shit hit the fan in the worst possible way.
In June 2016 I found my wife collapsed in the bathroom of our apartment. She'd suffered a massive brain haemorrhage. Four hours later, without regaining consciousness, she passed away at the Hospital D'Axarquia in the next town along. You can read about Alison's amazing legacy here – to show such amazing genroisty ind eath is
Needless to say this stopped me in my tracks. I pulled back from the affiliate business and peeled the SEO business back to four clients just to keep me ticking over while I put myself back together.
After 18 months of (me) struggling Lee and I decided to part ways. He now focuses on PPC and I have built this website and am putting a product and Internet training business together.
Make It Easy
Why?
Well, I want to make it easier for people starting out.
The bottom line in all of this is, that I am nothing special. As I write I am 60 years' old and a technophobe (I am scared of technology). But I get the right information and I put that to work. If I can't work something out, I find someone who can. It it's too complicated I outsource it.
I now internalise the information, systemise and apply and boy does it work.
So now I want to provide simple, easy to understand training, tips and case studies on how to build an Internet Marketing business. Yes, I'll put the odd affiliate link in, yes I'll sell you my stuff from time to time, but essentially I'll keep as much as I can "free to air"!
A Warning To Your Heart
But you do have to beware of the snake oil salesmen selling the next quick fix. Understand, there is NO quick fix.
So, now I want to teach you, are you up for it, because we can make sure you avoid all the horrible mistakes I made. And because I'm just normal, not particularly bright, I can relate to how most "normal" people learn and apply.
So, come with me as I teach you to walk the walk in this crazy (but very exciting) world of Internet Marketing.
The "Internet lifestyle" is real, let us show you how…with Internet Marketing Demystified!